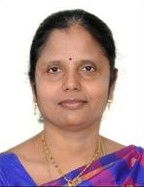 Prof. P. Sujatha
Director of Foreign Affairs & Alumni Matters
At a Glance   |   Brief Profile   |   Bio-Data |  About Directorte
The Directorate of Foreign Affairs and Alumni Matters (D FA & AM) Established in the year 2009
Activities:
The main objective of D FA & AM spearheads the Admission of Foreign Students.
Coordination of Academic units of JNTUA regarding admission of foreign Students.
Strengthening Alumni Database of constituent colleges as well as affiliated colleges acts as an interface between alumni and the university.
Academic and Research advises from Alumni
Financial assistance for meritorious students in form of donations and also for infrastructure development in the University and constituent units.
MoU with reputed foreign universities for exchange of faculty, student admission and research activities.
The Directorate Co-ordinate the UGC XI and XII plan grants.
Admission through Indian Council for Cultural Relation (ICCR) for Foreign students with Scholarships.
Admission of NRI/PIO/FN students for all UG/PG courses under supernumerary quota of 15% is alloted.
Achievements:
The University is offering a Postgraduate programme Master of Science in Information Technology (MSIT), in collaboration with Carnegie Mellon University, USA with the support of Government of Andhra Pradesh through Consortium of Institutuins of Higher Learning (CIHL) is also offering M.S (CS) in collaboration with Chicago State University, USA.
JNTUA has signed an MoU for twinning program in collaboration with Blekinge Institute of Technology, Sweden for 3 years of study at JNTUA CEA and 1 year of study at Sweden.
Admission Details:
Academic Year
Branches
CSE(10)
ECE(10)
ME(10)
2023-24
10
03
00
2022-23
06
00
00
2021-22
05
00
00
2020-21
03
01
00
2019-20
09
01
01
2018-19
10
08
10
2017-18
09
05
01
ICCR Scholarships Foreign Students Admitted in UG and PG Programe in to B.Tech, M.Tech and M.B.A from 2014 to till date.
ICCR Sponsored Foreign students from South Africa, Egypt, Ethiopia, Mozambique, Bangladesh, Sri Lanka, South Sudan, Kenya, Sudan, Gambia etc have been admitted since 2014-15 academic year.
2 students have been pursuing B.Tech under NRI Quota.
4 B.Tech Students of CSC have been selected to Google Sponsored University Innovations Fellows Program of Stanford University, USA.
MoU with EDUCLO Pte.. Ltd., to enable students of JNTUA to access digital courses and education material across the globe.
Alumini Matters:
Gold Medals Instituted by Aumini and Awarded during Convocation:
T.V.Lakshmana Rao Memorial Gold Medal has been instituted by Dr D.R. Prasada Raju (1979 Alumnus Mechanical Branch from JNTUACEA) to be awarded for best outgoing batch student of B.Tech Mechanical Engineering.
Sri Dwaraka Paravatham (Alumnus Mechanical Branch) S/O Sri P.Damodaram (Retd Principal JNTUACEA) has instituted a gold medal for best outgoing batch student of M.Tech Sturctural Engineering.
Prof T.S. Raghavan Endowment Gold Medal has been instituted by Smt T.S. Ushasri (1979 Alumnus EEE) for best performance among the girls of all B.Tech branches.
Prof V.Pandurangadu (1978 Alumnus Mechanical) has instituted a gold medal for best performance in "Thermodynamics" subject of B.Tech
ANECAA (Anantapur Engineering College Alumini Association) 1982 batch has instituted 2 gold medals for best academic performance among the boys and among the girls.
'Prof J Krishnamacharyulu Endowment Gold Medal has been instituted by Smt J Madhuri (1992 Alumnus EEE) awarded for best outgoing chemical Engineering student.
Dr Vishnu S/O (Late) Prof M.S. Naidu (1963 Alumnus EEE) has instituted a gold medal to the best outgoing student of M.Tech Electrical Power Systems.
Prof M. Subbarayudu Endowment Gold Medal has been instituted by Mr Prem Kumar (1994 Alumnus ECE) for best outgoing girl student of B.Tech ECE.
Donations For Scholarships From Alumini:
Sri Dwaraka Paravatham has donated Rs: 25,00,000 for giving 20 scholarships based on the interest occurred per year to poor and meritourious students among the eligible government social welfare scholarship holders.
Prof A.Sripadha Rao (1956 Alumnus Civil Engineering) has been contributing Rs: 1000 per month from his pension for issuing scholarship to 3 B.Tech civil Engineering students.
Donations for Organizing Guest Lectures:
Dr D.R.Prasada Raju (1979 Alumnus Mechanical) has donated Rs 3,00,000 towards organizing Prof T.V. Lakshmana Rao Memorial Lectures to be organized on 18 April in mechanical Engineering department.