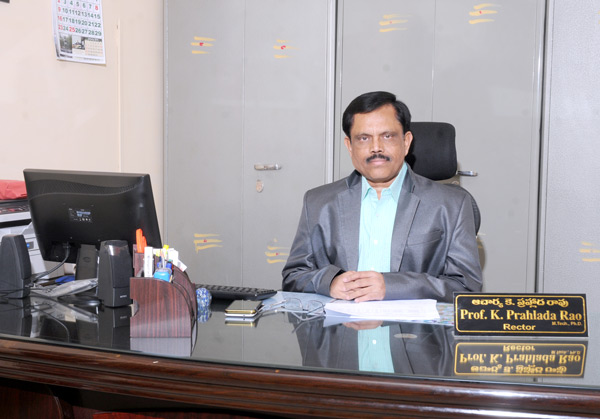 Prof. K. Prahalada Rao
M.Tech., Ph.D.
I am happy that the most prestigious academic show piece of Andhra pradesh, JNANABHERI is jointly being organized by JNTUA and SKUA at JNTUA sports complex.
This program among other things imbibe super traits in students such as selflessness, integrity, objectivity, accountability, openness, honesty. and leadership. This mega event proliferate the infusion of innovation, creativity and bring out their entrepreneurial character of students under the dynamic leadership of our Honorable Chief Minister of A.P. Dr.N. Chandrababu Naidu.
The program serves a unique platform to showcase the student's talents in various disciplines of Science, Engineering, Technology and Management. As an Academic stake holder of this mega event, I will stive to encourage, many such events in the coming years
Contact :
Prof. K. Prahalada Rao
Rector
JNTU Anantapur
Phone: 08554-272451
Fax: 08554-272451
Email: rector@jntua.ac.in